Beat the rush to the rink and enjoy a relaxed dining experience before the event in the Lion's Den Restaurant. Located on the third level of the Save-on-Foods Memorial Center, experience the view while enjoying a delicious buffet of salads, appetizers, entrees and decadent desserts.
Please note: We do our best to ensure our menus are up to date; however, they can be subject to change.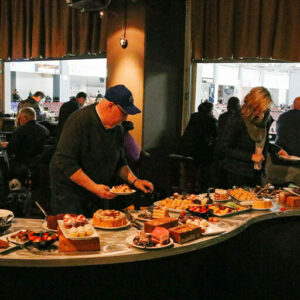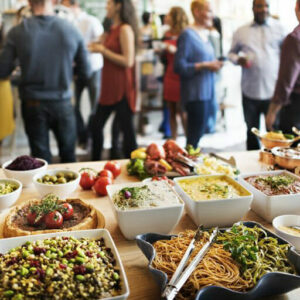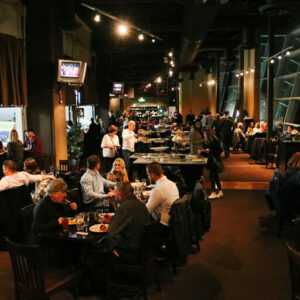 Join us for the Pre-Game Buffet at 5:30 pm (4:30pm on Saturdays), before every Victoria Royals game – check the schedule at victoriaroyals.com!
RAIL SEATS
The best seats in the house! Providing an unobstructed view of the game from the Lion's Den while you enjoy dinner, drinks, and attentive service. Please contact Select Your Tickets or call 250-220-7777 to confirm availability.
Join us for the Backstage Buffet two hours before showtime, an elevated experience with a custom menu, themed playlists, and exclusive views from behind the stage. Please note, only one seating is available with buffet service ending 30 minutes before showtime. See upcoming events!
Please note: Tickets to the event are required to dine at the Lion's Den and reservations are recommended.
BOOK YOUR RESERVATION TODAY!
The buffet prior to the Bryan Adams concert is now sold out. We hope to see you for another event!
Lion's Den Restaurant

Save-On-Foods Memorial Centre
3rd floor, access through gate #6
1925 Blanshard St, Victoria,
BC V8T 4J2
With its central location in downtown Victoria, accommodation for up to 250 guests, and turn-key catering and event planning, the Lion's Den Restaurant provides a fantastic venue for your next event.