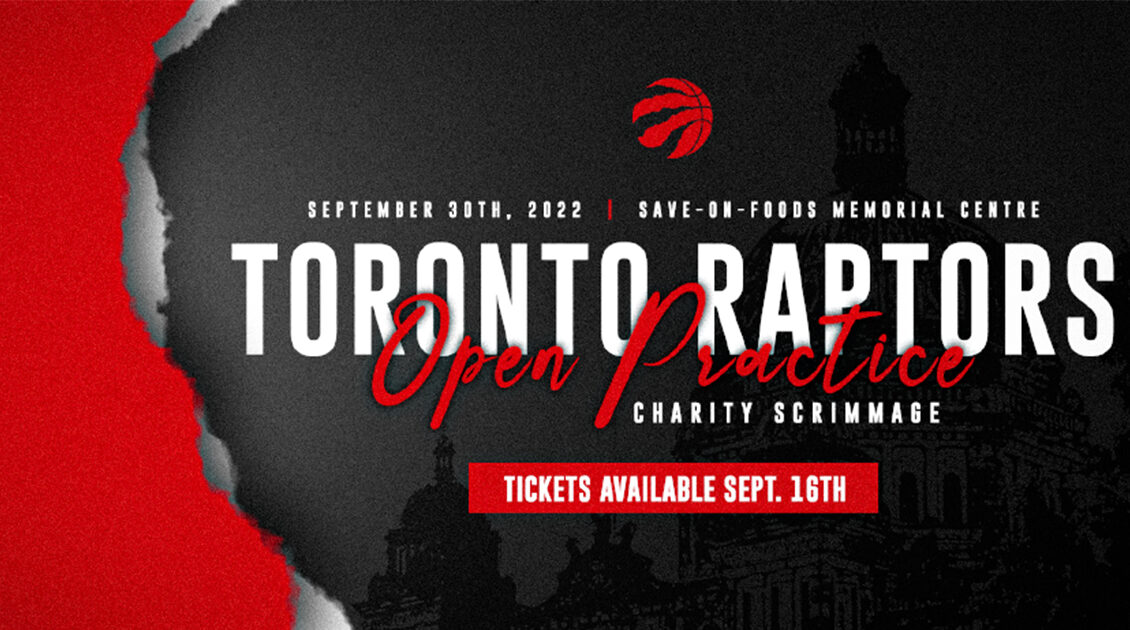 TORONTO RAPTORS OPEN PRACTICE AND CHARITY SCRIMMAGE
After the successful FIBA World Cup Qualifier game between Canada and Argentina, the Friends of Victoria Basketball are proud to confirm that the Toronto Raptors training camp in Victoria, BC, will also include their annual Open Practice and Charity Scrimmage Game on Friday, September 30th at the Save-On-Foods Memorial Centre. 
Tickets will be made available starting at 10:00am on Friday September 16th at selectyourtickets.com. Donations for entrance will range from $20.00 – $40.00, with net proceeds going to support local Indigenous organizations.
Please visit www.wethewestfest.com for more information as it is released.
ABOUT FRIENDS OF VICTORIA BASKETBALL
The Friends of Victoria Basketball, a not-for-profit, is the local organizing committee responsible for the planning and delivery of the FIBA Olympic Qualifying Tournament, We The West Basketball Festival and the FIBA World Cup Qualifier at Save-On-Foods Memorial Centre.
In addition to delivering world-class event, Friends of Victoria Basketball also ensures that these basketball events generate tangible legacies in Victoria and across the Capital Region in the form of sport development, social, cultural, economic and community development enhancements. Friends of Victoria Basketball is represented by members of the local sport and business communities.
ABOUT TORONTO RAPTORS
The Toronto Raptors are Canada's only Canadian professional basketball team competing in the Eastern Conference of the National Basketball Association (NBA). The Raptors have won one conference title and one NBA championship (both 2019).
The Raptors joined the NBA in 1995 as an expansion team alongside the Western Conference's Vancouver Grizzlies.