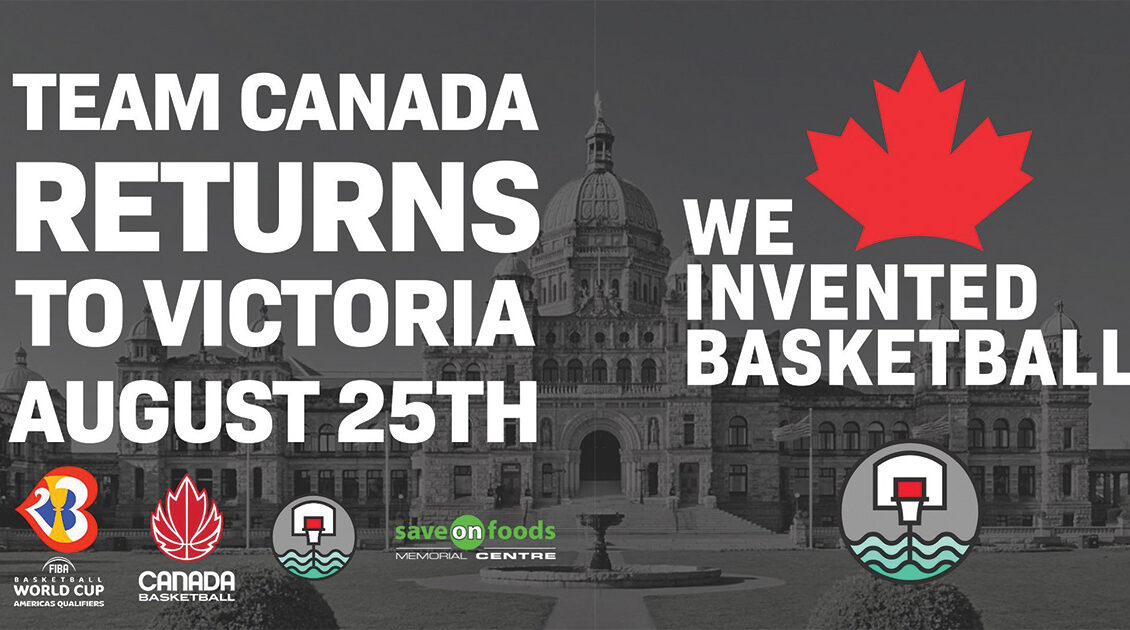 TEAM CANADA RETURNS TO VICTORIA AUG 25th TO FACE ARGENTINA IN FIBA WORLD CUP QUALIFYING ACTION
In a much anticipated follow up to last year's FIBA Olympic Qualifying Tournament, Canada's Senior Men's National Team and coach Nick Nurse are set to return to the Save-On-Foods Memorial Centre on Thursday, August 25th, 2022 where Team Canada will play Argentina in the second round of the FIBA Basketball World Cup 2023 Qualifiers.
Canada will tip off against Argentina at the Save-On-Foods Memorial Centre in Victoria on Thursday, August 25th at 7:40 p.m.
Tickets go on sale Friday, July 15th at 10 a.m. at selectyourtickets.com. To keep up to date with game day and ticketing information, follow @wethewestfest on social media, or visit wethewestfest.ca.
Team Canada has had a strong showing in the qualifiers so far, finishing in the top spot in Group C in the first qualifying round, holding a 6-0 record. Argentina finished second in Group A, holding a 5-1 record, however, they are not to be under-estimated, as they are ranked 7th in the FIBA World Rankings and finished third at the most recent FIBA Basketball World Cup in 2019.
The two teams will meet in Victoria for what will most certainly be an electric first game in the second round.
"After the FIBA Olympic Qualifying Tournament was significantly impacted by the COVID-19 pandemic, we promised that we'd bring our Senior Men's National Team back to British Columbia," said Michael Bartlett, President & CEO of Canada Basketball. "We saw firsthand last summer the passion for basketball not only in the City of Victoria, but across all the surrounding municipalities that make up the Greater Victoria area. We're thrilled to come back later this summer as we continue our journey towards qualifying for the FIBA Basketball World Cup 2023, and ultimately the Paris 2024 Olympic Games."
"We're thrilled to host this exciting and important national event in the capital city," commented City of Victoria Mayor Lisa Helps. "Our basketball courts in all our parks are one of our most used city assets showing so clearly that Victorians love basketball and will be so excited to have this match take place here."