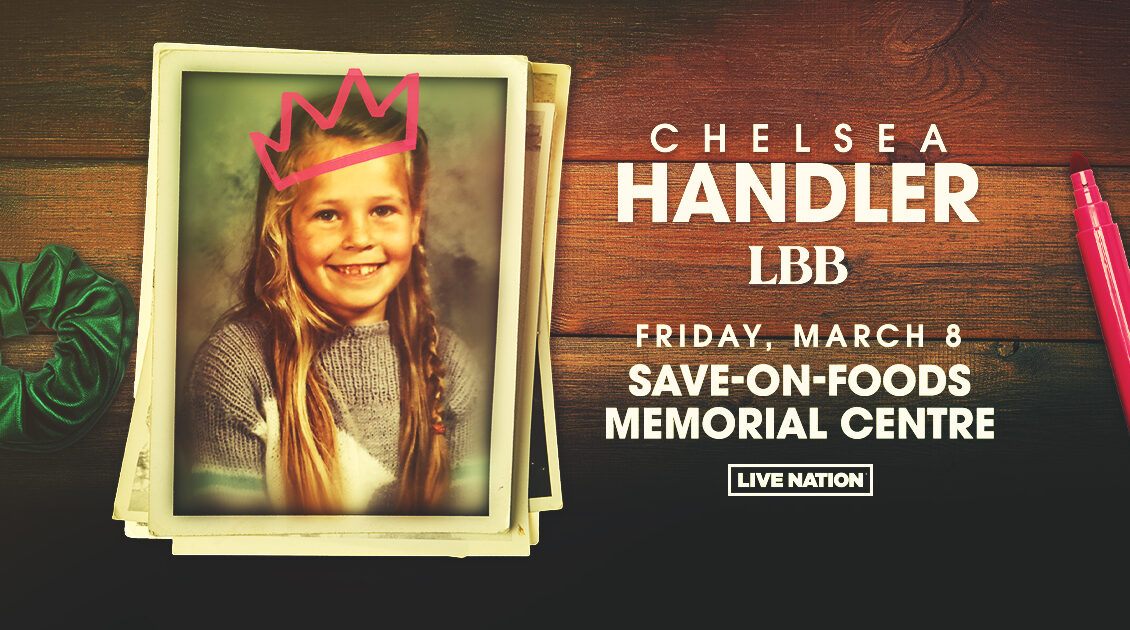 DUE TO FAN DEMAND CHELSEA HANDLER EXTENDS
LITTLE BIG B*TCH TOUR INTO 2024
Grammy-nominated comedian, television host, best-selling author and advocate, Chelsea Handler, is extending her highly-acclaimed Little Big B*tch Tour into 2024. Presented by Live Nation, this expansive tour continues to bring Handler across North America, featuring over 20 remaining stops in 2023 and 15 newly added dates for the coming new year thanks to overwhelming fan demand.
The Little Big Bitch Tour gives fans a retrospective look at what made her the person and comedian we all have grown to love. This run follows her successful Vaccinated & Horny Tour which saw her perform over 115 shows in over 90 markets during the last year & a half and garnered her a People's Choice Award for Best Comedy Act along the way. The Vaccinated & Horny Tour marked Handler's return to standup after a six-year hiatus, reminding her of her love of the craft; it was also taped for Handler's new special, Revolution, now available for streaming on Netflix.
About Chelsea Handler
Chelsea Handler is a comedian, television host, six-time New York Times best-selling author and advocate whose humor and candor have established her as one of the most celebrated voices in entertainment and pop culture. After a strong seven-year run as the host of E!'s top-rated Chelsea Lately, a tenure in which she was the only female late-night talk show host on-air, she launched her documentary series Chelsea Does followed by her talk show Chelsea on Netflix in 2016. She has penned six best-selling books, five of which have reached #1 on the New York Times Bestseller list, including 2019's Life Will Be the Death of Me.
In 2022, Handler made her return to Netflix with her critically acclaimed comedy special Revolution. It follows the success of her 2020 HBO Max comedy special Evolution, which earned Chelsea a Grammy nomination for Best Comedy Album. In 2021, she launched her iHeart Radio advice podcast, Dear Chelsea, and embarked on the Vaccinated and Horny Tour, bringing her sensational stand-up set to 90+ cities with 115 shows across North America and winning "The Comedy Act of 2021" at the People's Choice Awards. Handler has been honored by TIME magazine as one of its annual "TIME 100;" Glamour Magazine as one of their Women of the Year; and the Human Rights Campaign, which gave her its Ally for Equality Award.